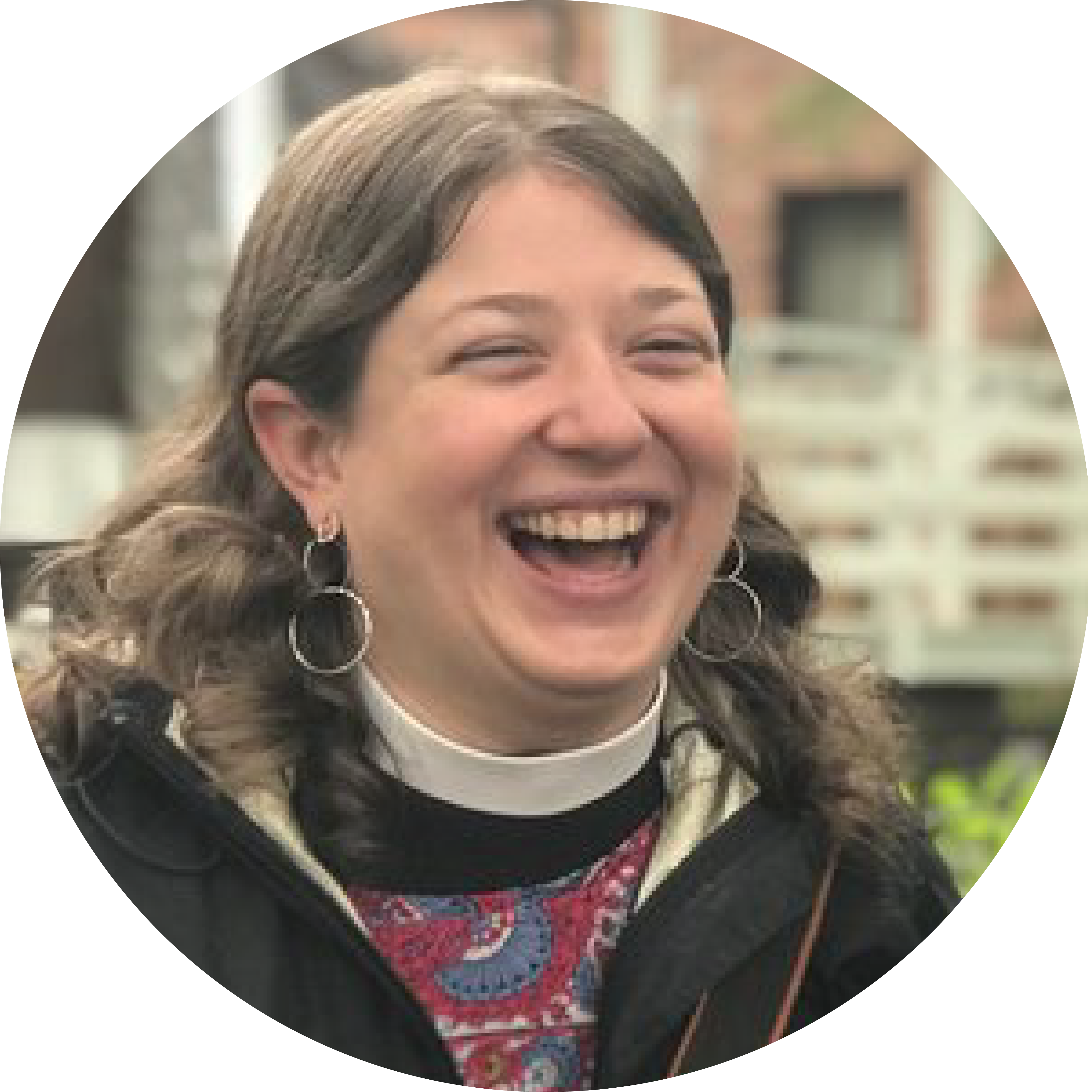 Vicar & Pastor

The Rev. Beth Scriven

The Rev. Beth Scriven (she/her) arrived as vicar of Good Samaritan Episcopal Church on April 6, 2021. She is enjoying settling into homeowning here in Brownsburg and getting to know the community. In casual settings most people just call her Beth, but if you prefer a title (or for more formal settings) she is happy for you to call her either Mother Beth or Reverend Beth. She would be delighted to meet you safely outdoors or on Zoom to become acquainted.
Read more about Beth
Beth moved to Brownsburg from St. Louis, where she served from 2015-2021 as chaplain of Rockwell House Episcopal Campus Ministry, ministering primarily with students from Washington University in St. Louis and St. Louis University. During this time Beth also served as Young Adult and Campus Ministries Coordinator for the Great Lakes region (Province V) of the Episcopal Church, participated in a churchwide task force to craft model anti-harassment policies and protocols for Episcopal settings, and represented the Diocese of Missouri as a clergy deputy at the 2018 General Convention of the Episcopal Church. Locally, Beth was active in the Movement for Black Lives and LGBTQIA+ advocacy work. Prior to moving to St. Louis, Beth served seven years as the Associate Rector of St. Clare of Assisi Episcopal Church in Ann Arbor, MI.
Beth is a born and bred Midwesterner, having lived nearly all her life in the Great Lakes and Mississippi River valley regions. She was raised in Ohio by two public school educators with a strong assist from Girl Scouting and the church. She received her B.A. from Smith College, where she studied dance, German, religion, and life outside the Midwest. She holds a Master of Divinity degree from Seabury-Western Theological Seminary with a concentration in biblical studies, and was ordained a priest in 2008.
Beth's love of Jesus and ministry are fed by Ignatian spirituality and small group discipleship; the theology of Oscar Romero, Howard Thurman, Madeleine L'Engle, and James Martin; the fictional worlds of N.K. Jemisin, Moana, Frozen 2, and the Harry Potter universe; and the music of the Indigo Girls, Broadway musicals, and Carrie Newcomer. Her other great joys in life include cooking for others, watching old episodes of The West Wing and Buffy the Vampire Slayer, spending time with her family, and laughing at anything and everything.
Director of Children's & Family Ministries
Barbie Russell
Barbie lives in Avon with her husband, Bryon and their two kids, Anna and Joshua. She also has two adult children, Tyler and Zach, who live in Houston and Chicago. Barbie and Bryon coach their children's sports teams and volunteer at their children's elementary school, but her true passion is ministering children in the open and affirming atmosphere of Good Samaritan Episcopal Church.
"Kids are full of passion, energy, and creativity, and they're also incredibly funny," she says. "There is never a time in their lives where they are the most themselves as when they are children. I love watching them grow and learn."
Read more about Barbie
Barbie started with Good Samaritan in 2015. Working closely with our founding Vicar, The Very Rev. Gray Lesesne, and lay ministry leaders, Good Sam's Kids launched regular meetings in 2016, and has grown to include:
-Good Sam's Littles, the nursery and PreK/Kdg. group
-Good Sam's Kids, the 1st through 4th grade group
-Good Sam's Explorers, the 5th and 6th grade group
Both of Barbie's children take part as a Good Sam Explorer and a Good Sam Kid.
"It's incredibly important to me that my kids grow in a community amongst diversity and acceptance, where they know they are loved by God for who they are, and they in turn love others for who they are," says Barbie. "And just as important, I want to be a part of an open-minded community of parents like me, who want for their families what Jesus wants from all of us: Love God and love one another."
Barbie is dedicated to families at Good Samaritan. She is happy to meet with families to talk about their unique spiritual journeys at their convenience.
Musical Artist-in-Residence & Director of Music
Kendall Ludwig
Kendall is lead vocalist, songwriter, and manager of The Yellow Kites, an Indianapolis-based band described as "Americana meets well-traveled folk music with closely melded harmonies." In addition to his band music, Kendall has served as a choir member and instrumentalist at St. Michael's Church in London, and as a worship leader at Trinity Church in Indianapolis. He blends old-favorite church hymns, Gospel spirituals, and classics in his classical guitar style and with the beautiful lap dulcimer. His style is contemplative, beautiful, and rich with sound.
Read more about Kendall
Kendall has been playing original music for the last 14 years. Whether with band mates in college, a lap dulcimer duo called Stories of Clockwork, rootsy folk with his wife in Europe or in an Americana band right here in Indianapolis, penning songs and capturing new sounds and expressions has been his heart's aim. It's his simple and focused determination that has allowed him to tour across the U.S., Canada, Europe, and South Korea, sharing his music and love of guitar, lap dulcimer, and Asian lutes. In 2011, he and his wife, Erina Ludwig, made their first two-month North American tour with their band, The Yellow Kites. When they toured their sophomore album, 'Alchemy', in 2013, it was Kendall's idea to do it in a 1980 Mercedes-Benz which ran on used vegetable oil in order to be kinder to the environment.
To Kendall, music is not only an expression, but also an extension of all creation. To play music, is to be part of something bigger. This is the earnestness that can be heard in his songs and performances, and it's this that will continue to peel back more of his talents: "Everything that's good comes from God, and if you take part in music, you're taking part in God." He lives in Indianapolis with his wife Erina, their daughters Juniper Rose and Elowen, and their boxador dog, Lucy.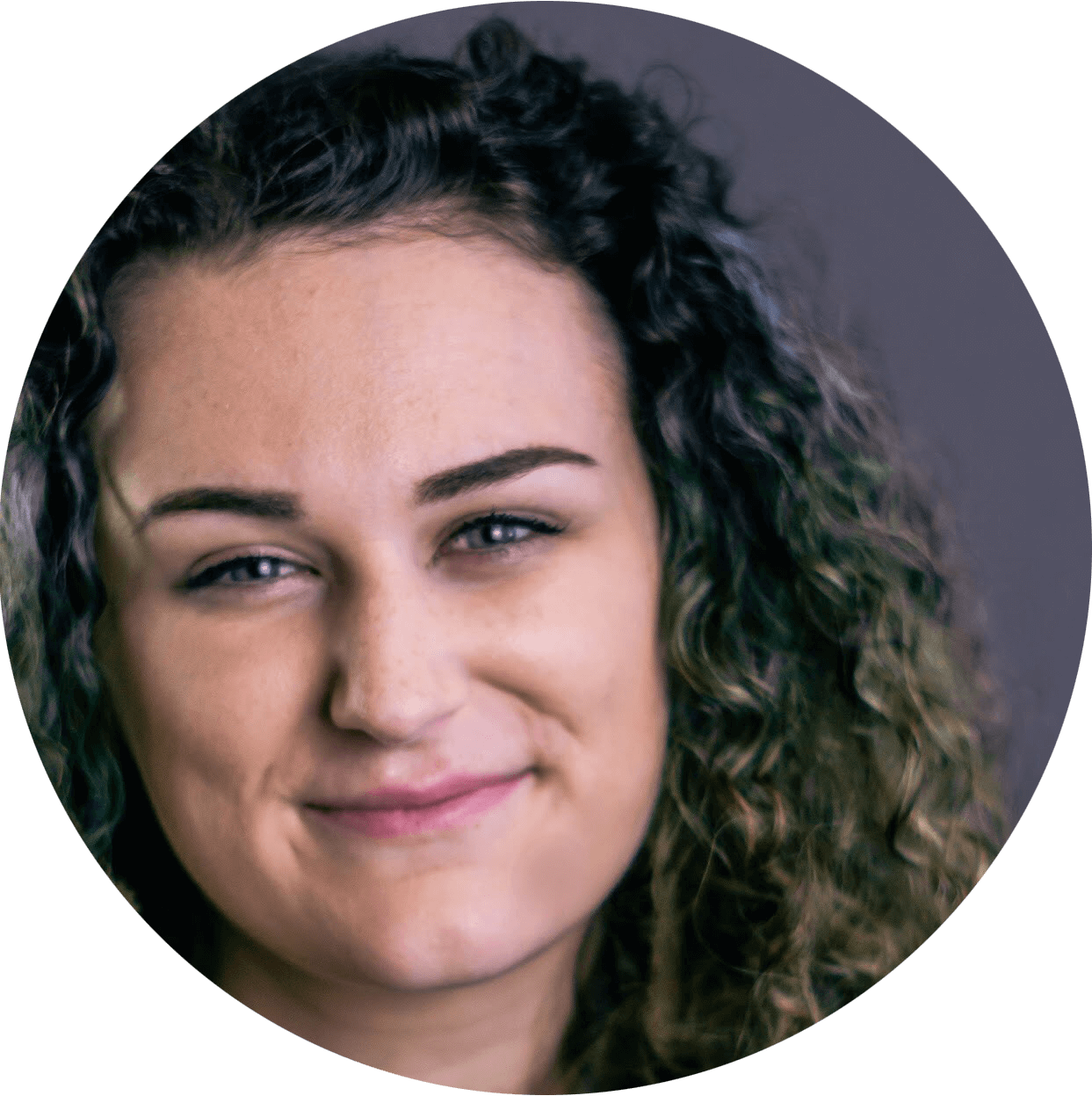 Director of Good Sam's Sojourners

Rowan Squire-Willey

Rowan Squire-Willey, daughter of Sandra Squire and Sean Willey, was born in Seattle, Washington. She is a musician, teacher, and self-described "community cultivator." Her interest in community cultivation – especially that of a sacred nature – began in 2017, when she began attending Good Samaritan Episcopal Church. Then, in 2019, she became a part of the Harry Potter and the Sacred Text community, which utilizes ancient sacred reading practices to analyze a secular text so that we may better live in and for the world. She now co-leads the Indianapolis HPST local group. She is also a Master of Divinity student at Christian Theological Seminary in Indianapolis, IN. As a Butler University alumnus and CTS student, Rowan hopes to continue fostering her love for both music and service to her community. She also hopes to inspire others to share her passion for music and community cultivation as a path to inner-peace. Rowan is so excited to be the new Director of Good Sam's Sojourners Youth ministry, and cannot wait for the year ahead!

Parish Administrator
Astrid Caruso-Lynch
Astrid works from home Tuesdays-Fridays from 9:00 a.m. until 2:00 p.m. Astrid comes to us with a variety of ministry experiences, including prior service as Administrator at St. Luke's~San Lucas Episcopal Church in Vancouver, Washington. She and her husband Chris relocated to Indianapolis in the summer of 2019 after an overseas jaunt in Christchurch, New Zealand. Astrid is also a church musician, and has many gifts for ministry, including organization, energy, and a desire to be a part of a church that focuses on loving and serving. While we don't see her most Sundays since her job is working with our priest and ministry leaders, she is always glad to answer your emails and calls!
Nursery Director
Rachel Lawson
Rachel has been the Good Samaritan's Nursery Director since 2016 and watches over and teaches the youngest members of our church, from newborns to Kindergarteners. She is a graduate of Ivy Tech Community College with a degree in general studies. In her spare time, you will often find Rachel babysitting and dog sitting for friends and members of the congregation. Rachel enjoys helping out around the church, whether it's painting backdrops for the Christmas pageant or helping with the fall festival. She enjoys being able to be with kids of such a young age because she believes so much can be taught early in life such as kindness and acceptance towards others. She plans lessons and crafts for the Littles and encourages them to use their imaginations and creativity. On the few Sundays that Rachel isn't in the nursery, she is attending service with her fellow Good Samaritans. Rachel lives in Avon with her mom, Karen, and poodle, Charlotte.
Good Samaritan's Governing Body
Bishop's Committee
The Bishop's Committee is Good Samaritan's governing body of lay people and our priest. Members of the Committee are elected by the congregation at our Annual Meeting. We normally meet on the third Sunday of each month after worship. Meetings are open to members of the congregation and all are welcome to attend. You can send feedback or concerns to all of the Bishop's Committee members anytime by email.