Vicar-In-Charge

The Rev. James T. Said

Jim (he/him/his) joined Good Samaritan September 12, 2022, as the Vicar-in-Charge. Jim is passionate and excited about seeking and serving Christ in everyone, loving your neighbor as yourself, striving for justice and peace, and respecting the dignity of every human being while proclaiming the inclusive Good News of God in Christ.
A cradle Episcopalian, Jim comes from a family of preachers and teachers. His father was also ordained in the Diocese of Indianapolis. Both were ordained to the Diaconate at Christ Church Cathedral on Monument Circle only fifty-three years apart! When Jim was six, his family was sent to be missionaries in Brazil, South America through Trinity Episcopal Church, Indianapolis. Jim's father was later elected the first Suffragan Bishop of the Diocese of Southeast Florida.
Jim grew up in Indianapolis and graduated from both Ben Davis High School and Indiana University. From Indiana University, he received a BA in Spanish with an outside field in Business Administration. He received his Master in Divinity degree from the Virginia Theological Seminary. At VTS, Jim was awarded the Ford Chair which is given each year to a member of the graduating class who has exhibited a strong commitment to the community life and mission of the seminary.
Read more about Jim
After seminary, Jim's first call (curacy) was to the Diocese of Texas at St. Thomas Episcopal Church, where he later became the Associate Rector and pastored the congregation through the illness and death of their beloved Rector, The Rev. Dr. Rhoda Montgomery. He was then called to the Diocese of Georgia as the Rector of St. Augustine of Canterbury Episcopal Church in Augusta where he pastored from 2016-2022. In each case, the congregations grew significantly under Jim's leadership.
Prior to being ordained, Jim most recently was the Regional Vice President of a manufacturing company which assisted companies in making their business plans by offering web-enabled, automated dispensing solutions that controlled inventory, managed indirect material costs while providing easy access to needed equipment and supplies.
In 1981, Jim married his high school sweetheart, Kim (Todd) Said from Speedway. They met in church, while Jim's father was at St. John's Episcopal Church in Speedway. Jim and Kim have two married daughters as well as four grandchildren. Before Jim's ordination, the Saids were very active members of St. Francis-in-the Field Episcopal Church in Zionsville for over 20 years.
Both were Senior Wardens, delegates to convention, and participated wholeheartedly in the building of the community of faith. As a lay person, Jim was Senior Warden when St. Francis attained parish status and was the Chaplain for their last building campaign.
Kim has supported Jim's ministry every step of the way first by being their main provider while Jim attended seminary. Kim has served as a preschool teacher and a yoga instructor as well as working to implement "Invite Welcome Connect" while always seeking and serving Christ in all persons.
Jim and Kim are very excited to be part of the inclusive ministry of Good Sam's and to be back in Indiana. They live in Brownsburg and especially enjoy their spiritual practice of hiking and photographing God's creation with their dog Luna!
Director of Children's & Family Ministries
Barbie Russell
Barbie lives in Avon with her husband, Bryon and their two kids, Anna and Joshua. She also has two adult children, Tyler and Zach, who live in Houston and Chicago. Barbie and Bryon coach their children's sports teams and volunteer at their children's elementary school, but her true passion is ministering children in the open and affirming atmosphere of Good Samaritan Episcopal Church.
"Kids are full of passion, energy, and creativity, and they're also incredibly funny," she says. "There is never a time in their lives where they are the most themselves as when they are children. I love watching them grow and learn."
Read more about Barbie
Barbie started with Good Samaritan in 2015. Working closely with our founding Vicar, The Very Rev. Gray Lesesne, and lay ministry leaders, Good Sam's Kids launched regular meetings in 2016, and has grown to include:
-Good Sam's Littles, the nursery and PreK/Kdg. group
-Good Sam's Kids, the 1st through 4th grade group
-Good Sam's Explorers, the 5th and 6th grade group
Both of Barbie's children take part as a Good Sam Explorer and a Good Sam Kid.
"It's incredibly important to me that my kids grow in a community amongst diversity and acceptance, where they know they are loved by God for who they are, and they in turn love others for who they are," says Barbie. "And just as important, I want to be a part of an open-minded community of parents like me, who want for their families what Jesus wants from all of us: Love God and love one another."
Barbie is dedicated to families at Good Samaritan. She is happy to meet with families to talk about their unique spiritual journeys at their convenience.
Musical Artist-in-Residence & Director of Music
Kendall Ludwig
Kendall is lead vocalist, songwriter, and manager of The Yellow Kites, an Indianapolis-based band described as "Americana meets well-traveled folk music with closely melded harmonies." In addition to his band music, Kendall has served as a choir member and instrumentalist at St. Michael's Church in London, and as a worship leader at Trinity Church in Indianapolis. He blends old-favorite church hymns, Gospel spirituals, and classics in his classical guitar style and with the beautiful lap dulcimer. His style is contemplative, beautiful, and rich with sound.
Read more about Kendall
Kendall has been playing original music for the last 14 years. Whether with band mates in college, a lap dulcimer duo called Stories of Clockwork, rootsy folk with his wife in Europe or in an Americana band right here in Indianapolis, penning songs and capturing new sounds and expressions has been his heart's aim. It's his simple and focused determination that has allowed him to tour across the U.S., Canada, Europe, and South Korea, sharing his music and love of guitar, lap dulcimer, and Asian lutes. In 2011, he and his wife, Erina Ludwig, made their first two-month North American tour with their band, The Yellow Kites. When they toured their sophomore album, 'Alchemy', in 2013, it was Kendall's idea to do it in a 1980 Mercedes-Benz which ran on used vegetable oil in order to be kinder to the environment.
To Kendall, music is not only an expression, but also an extension of all creation. To play music, is to be part of something bigger. This is the earnestness that can be heard in his songs and performances, and it's this that will continue to peel back more of his talents: "Everything that's good comes from God, and if you take part in music, you're taking part in God." He lives in Indianapolis with his wife Erina, their daughters Juniper Rose and Elowen, and their boxador dog, Lucy.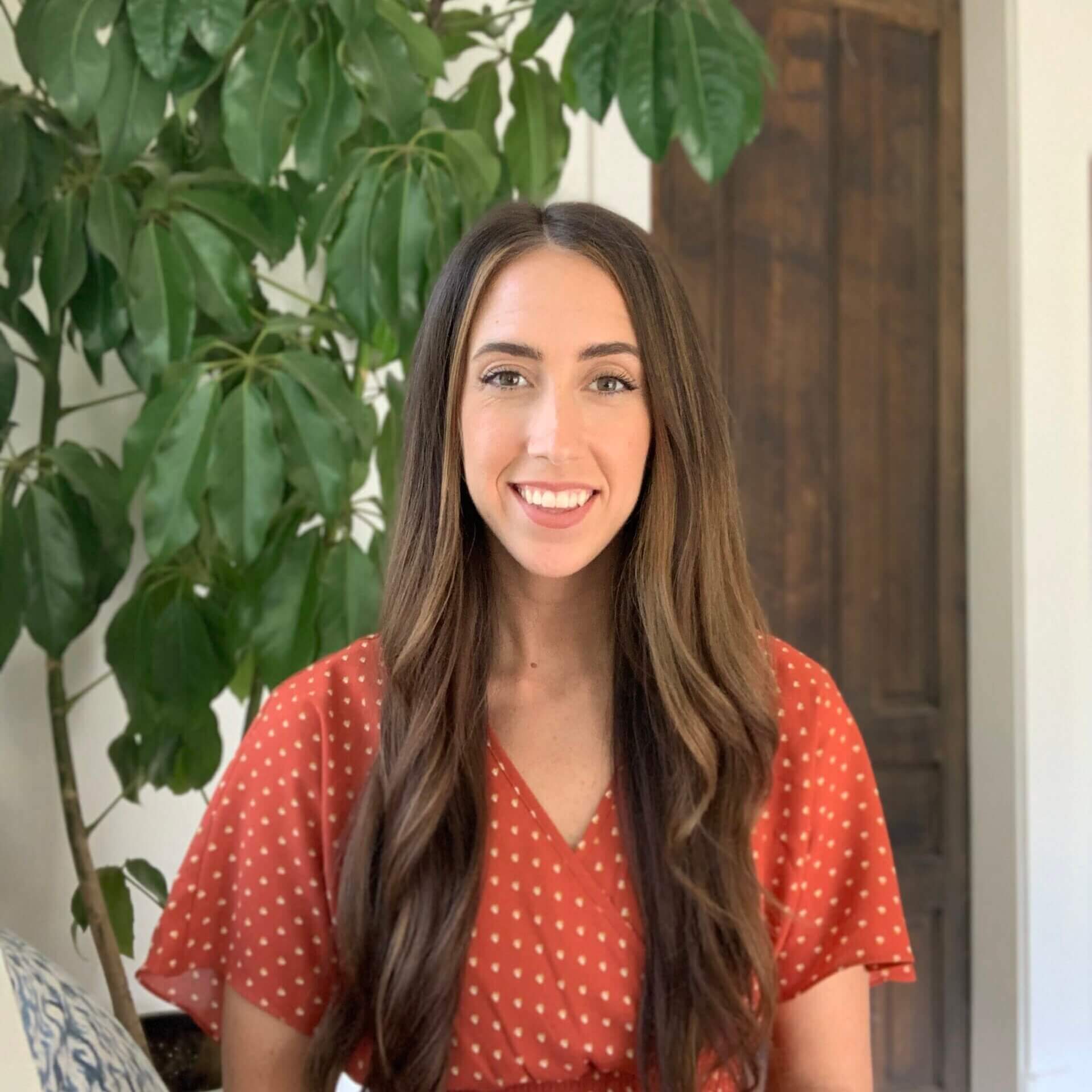 Parish Administrator
Brianna Bleiler

Brianna works from home Mondays-Thursdays from 9:00 a.m. until 2:00 p.m. Brianna's passion is helping people in any way she can. She has several years of working with large Fortune 500 companies in roles ranging from Customer Service and Administration to Human Resources. Most recently, Brianna worked as an RBT doing Behavior Therapy with children, teens, and young adults on the Autism Spectrum. She and her husband, Brian live downtown Indianapolis with their daughter, Blaise. Brianna has many gifts for ministry, including organization, compassion, and a desire to be a part of a church that focuses on loving and serving. While we don't see her most Sundays since her job is working with our priest and ministry leaders, she is always glad to answer your emails and calls!
Nursery Director
Rachel Lawson
Rachel has been the Good Samaritan's Nursery Director since 2016 and watches over and teaches the youngest members of our church, from newborns to Kindergarteners. She is a graduate of Ivy Tech Community College with a degree in general studies. In her spare time, you will often find Rachel babysitting and dog sitting for friends and members of the congregation. Rachel enjoys helping out around the church, whether it's painting backdrops for the Christmas pageant or helping with the fall festival. She enjoys being able to be with kids of such a young age because she believes so much can be taught early in life such as kindness and acceptance towards others. She plans lessons and crafts for the Littles and encourages them to use their imaginations and creativity. On the few Sundays that Rachel isn't in the nursery, she is attending service with her fellow Good Samaritans. Rachel lives in Avon with her mom, Karen, and poodle, Charlotte.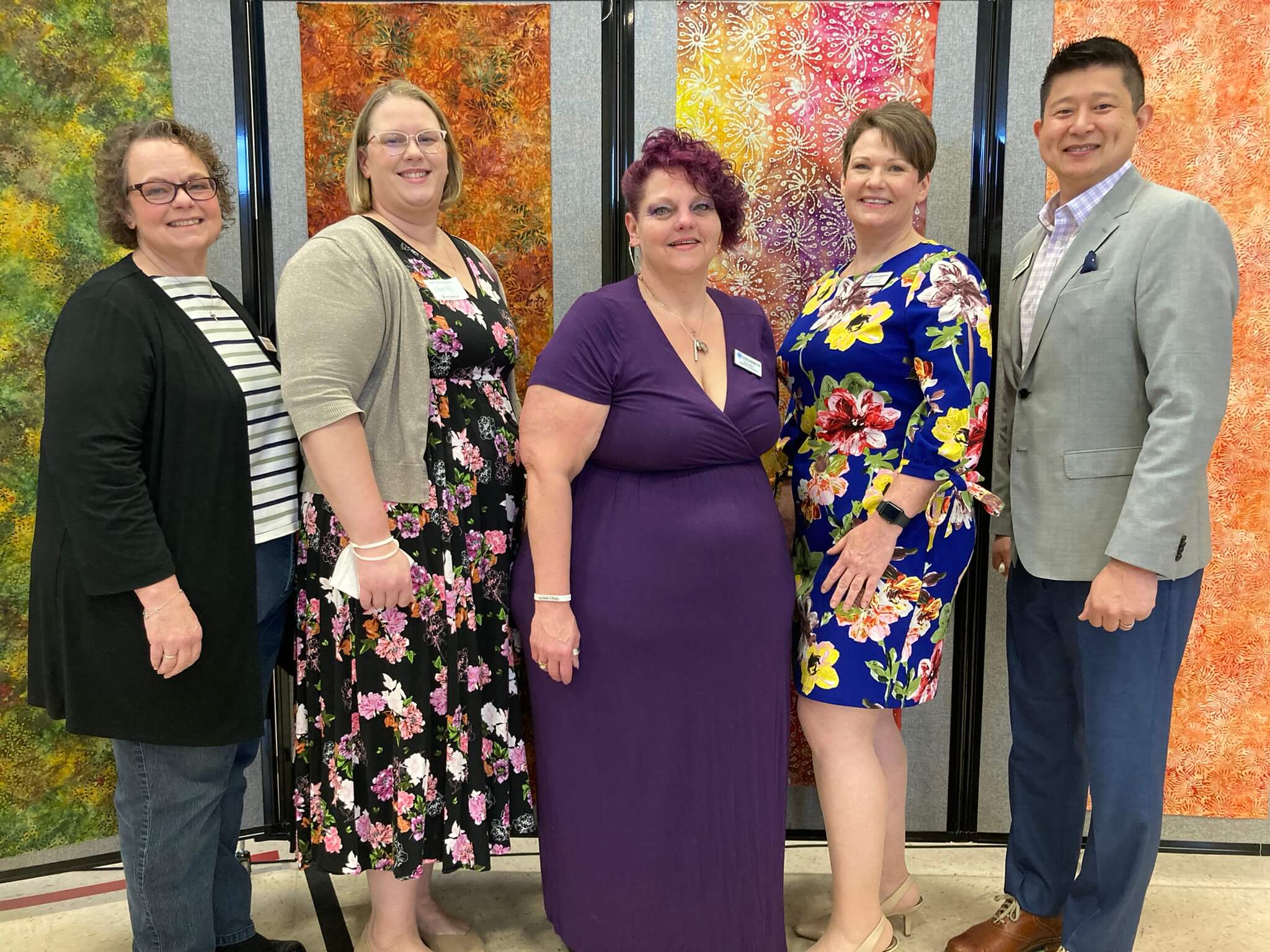 Left to right: Melinda Sowers, Charlee Mitchell, Susan Burt, Anne Davis, David Huang. Not pictured: Katy Hilts.
Good Samaritan's Governing Body
Bishop's Committee
The Bishop's Committee is Good Samaritan's governing body of lay people and our priest. Members of the Committee are elected by the congregation at our Annual Meeting. We normally meet on the third Sunday of each month after worship. Meetings are open to members of the congregation and all are welcome to attend. You can send feedback or concerns to all of the Bishop's Committee members anytime by email.